Selman Faris
France / Turkey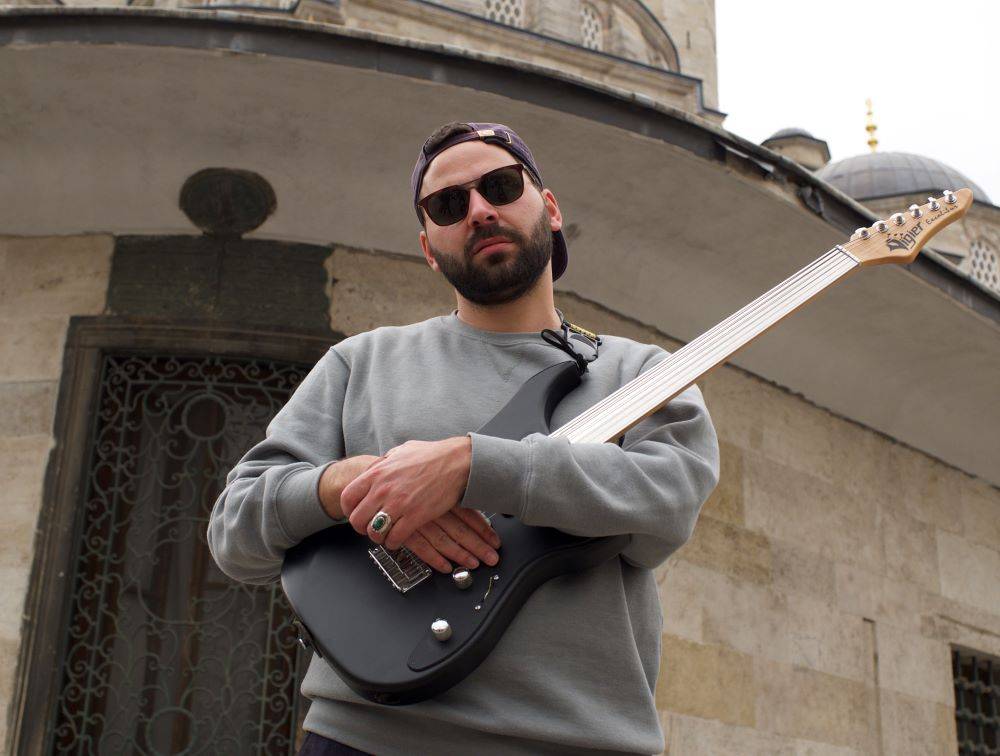 Born in Paris and originally from Turkey, Selman Faris is an artist and a multiinstrumentalist (voice/guitar/ney/viola/saz/piano). His unique cultural heritage allows him to be one day in concert with his father (Kudsi Erguner) in Istanbul, and the next day in the studio with Alpha Wann.
In just a few years, he has already produced for major artists of the French scene (Nekfeu, Alpha Wann, Laylow, Stromae, Jäde, etc.). He even composed the music for the film "Les Etoiles Vagabondes" by Nekfeu, and, more recently, for the short film by Laylow.
A musical plurality that he takes directly from his father and grandfather, both renowned artists. It is in the continuity of this heritage that he develops his first solo project. Entirely played and sung by Selman, which he imagines as a trip to the Mediterranean coasts with a sometimes nostalgic, sometimes modern edge. His tastes ranging from funk, jazz, afro beat to rap or electro offers a solar and rich music. It was during confinement that Selman devoted himself to a personal sound that explored his Turkish origins but with a more modern take.
Selman has been closely linked to the major rap label Don Dada since 2016, he also studied music at the conservatory in France and also at CalArts in California, where he studied and played with names such as Alphonso Johnson, Joe LaBarbera, Magik Malik, or Miroslav Tadic.